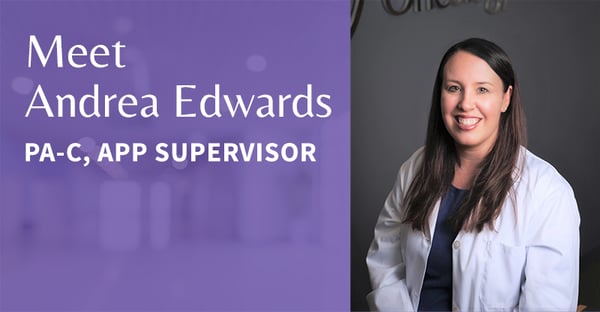 Working with cancer patients is a gift. An honor. A challenge, of course, but one that brings Andrea Edwards great joy.
"There are hard days, but a lot of really good days, too," says Edwards, a Physician Assistant (PA) and Advanced Practice Provider (APP) Supervisor at Virginia Oncology Associates. "My patients know that I'm beside them for every step of their journey. I've learned so much from them and am continuously humbled by their strength, perseverance and resiliency."
Edwards is driven not only to help patients live their best, fullest lives but to pave the way for APP education, growth and development.