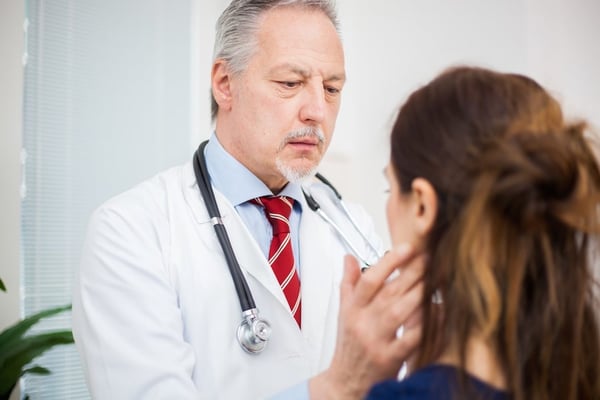 Lymph nodes (also called lymph glands) are part of your immune system, and they let you know when your body is fighting an infection by becoming enlarged or sensitive to the touch. They also function as an early warning system for some types of cancer.
What are Lymph Nodes?
Lymph is a clear fluid that circulates throughout your body, bringing nutrients to cells and carrying away bacteria and waste products. This fluid flows through a special system of tiny vessels in your body, passing through small bean-shaped filtering organs called lymph nodes. Some nodes are as large as an inch across, while others are as small as a pinhead. Clusters of these nodes are located at the sides of your jaws, neck and upper chest, under your arms, and in your groin on either side of the pubic bone.