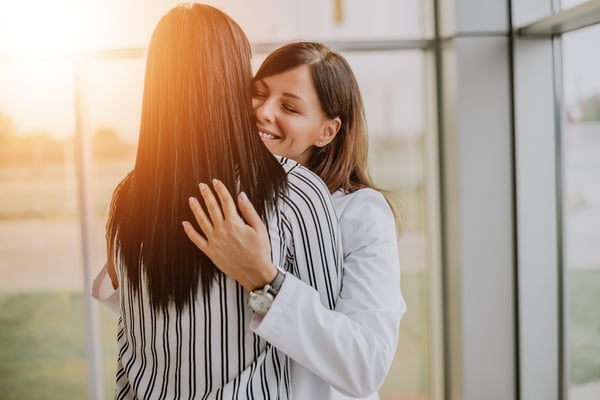 When someone is diagnosed with cancer, the immediate concerns are his/her physical well-being, getting into a treatment center, and starting cancer treatment.
Cancer survivors need more than just chemotherapy, radiation, or surgery.
One of our licensed social workers here at Virginia Oncology Associates (VOA), Roshonda Poole, says there are many ways in which cancer patients or survivors, their families, and/or their caregivers need support throughout the cancer journey.
Emotional Support
Roshonda says that many cancer patients struggle with the feeling of isolation and that they often believe they are the only one struggling with the impact of the cancer diagnosis. She also says that, "Talking about it with others brings about some mixed emotions. Often, patients do not want to burden their families with the details of their cancer treatment, so having an outlet and someone to talk with can reduce their anxiety."