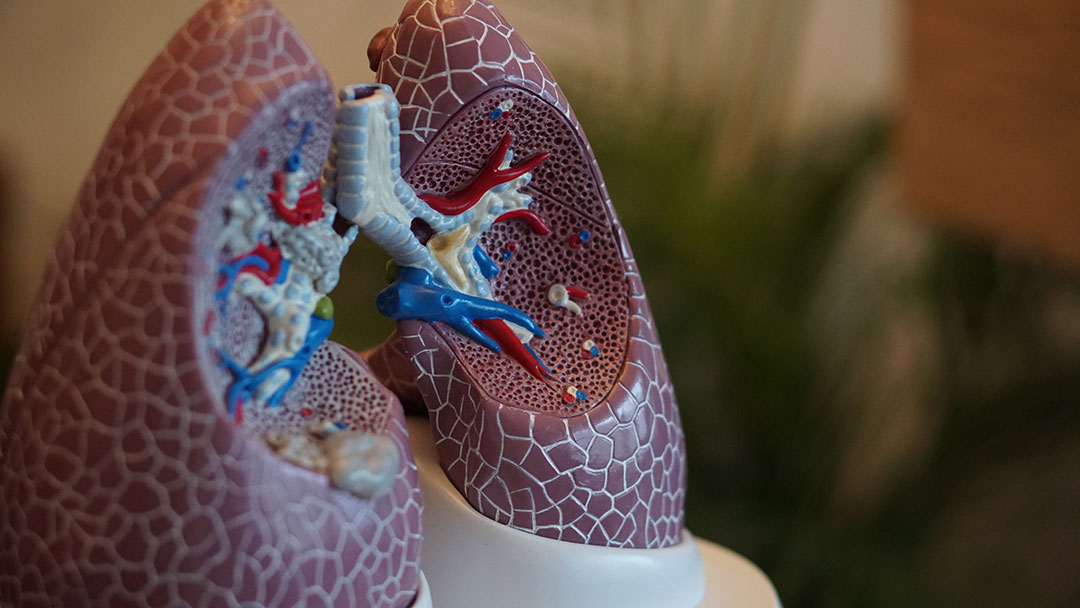 By J. Christopher Paschold, MD, FACP
Virginia Oncology Associates (VOA) was recently selected as one of only ten sites in the country to be part of a collaborative that includes McKesson and life science companies participating in a clinical research study called MYLUNG. MYLUNG is a lung cancer clinical trial that stands for Molecularly Informed Lung Cancer Treatment in a Community Cancer Network: A Pragmatic Consortium. The work of this consortium, which will eventually involve more than 12,000 patients, is to better understand metastatic non-small cell lung cancer at the molecular level and develop more targeted treatment plans.
With about 30-40% of lung cancer tumors with actionable mutations, there are many non-chemotherapy treatment options that have less toxicity and are more beneficial to patients. This study will help us develop much more precise and specific treatments for patients.
Three protocols taking place over a span of five years will make up this study. Protocol One looked retroactively at patient data to determine baseline information about tumor testing and treatments. The second Protocol is currently enrolling about 1,000 patients – 100 of whom will come from the local VOA practice. Patients will be followed and monitored throughout their cancer journey, with a focus on molecular testing and highly-targeted treatment options. In Protocol Three, the study will expand to include 7,500 patients in 20 practices and will integrate findings from the previous phases.
Lung cancer accounts for about 25 percent of cancer deaths in the U.S. each year. Non-small cell lung cancer is the most common form of lung cancer, so developing therapeutic options that can be tailored to the molecular level will significantly impact how physicians approach testing and treatment plans for their patients.
Researchers expect this study to show promising outcomes for patients. With three main classes of cancer treatment – chemotherapy, immunotherapy, and targeted therapy – we already see a lot of success with targeted therapies, and that area of study is growing significantly.
Virginia Oncology Associates Offers MYLUNG for Patients Newly Diagnosed with Lung Cancer
The lung cancer doctors at Virginia Oncology Associates are pleased to be a part of this collaboration and bring these options to patients who have been newly diagnosed with lung cancer and are seeking treatment in the Hampton Roads and Eastern North Carolina area. The MYLUNG study is currently enrolling newly diagnosed lung cancer patients, most of whom are stage III or IV. VOA expects to enroll its 100 patients by late 2021.
Specialists or primary care providers can reach out to VOA if they have any questions about the clinical trials available for lung cancer patients or to refer patients. Our cancer centers are located in Chesapeake, Hampton, Newport News, Norfolk, Suffolk, Virginia Beach, Williamsburg, VA, and Elizabeth City, NC.
Dr. Paschold is a board-certified oncologist and hematologist with Virginia Oncology Associates. He has been involved in various research studies and publications. He practices in Williamsburg and Norfolk.