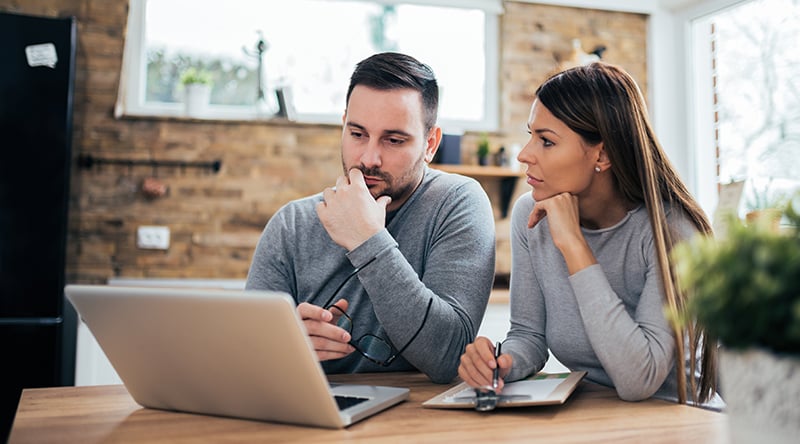 Recent research by the American Cancer Society (ACS) resulted in changes for colon cancer screening. Based on its findings, the ACS lowered the recommended age from 50 to 45. The five-year difference is important to note when it comes to managing your health care. The ACS predicts that more than 45,000 Virginians will receive a colon cancer diagnosis during 2019. Learning more about the screening process is one step a patient can take in preventing and fighting this dreaded disease.
What is Colorectal Cancer?
This cancer is more commonly known as colon cancer. Colorectal cancer develops in either the colon, the rectum, or both. Polyps form in the lining of the colon or rectum and screening is a useful tool for detecting them.
Not all polyps are cancer. There are two types of polyps, one type is not cancerous while the other type is considered pre-cancerous—meaning it can develop into cancer.
Why Was the Age Lowered?
After a full review of the data, researchers discovered a concerning trend: cases of colorectal cancer are increasing among young adults. In order to better detect, and to prevent new cases, the Guideline Development Committee of the ACS decided to lower the recommended screening age.
Cancer researchers know that new cases relating to younger adults are on the rise and they continue to study why. What they do know is that obesity, lack of exercise, and poor nutrition are among the contributing factors.
Researchers and the ACS are working to change the public's perception that this disease only affects older people. In fact, by 2030 researchers anticipate colorectal cancer rates to:
Increase by 90% in people between ages 20 and 34
Increase by 28% for people between ages 35 and 49
Early detection is important with all cancers and for those with colorectal cancer, the statistics are encouraging: 90% of people who received an early diagnosis lived beyond five years. The ACS continues to increase efforts for raising awareness about the new recommended screening age. By doing so, they hope younger adults will take note and action by scheduling a screening appointment.
What is the Difference Between Average and High Risk?
The amount of risk one person faces for developing colorectal cancer is an important factor when it comes to screening. Your doctor may, or may not, consider screening necessary depending upon your level of risk. Understanding the criteria associated with average vs. high risk is important for clear communication with your doctor.
Average Risk—People considered at average risk for colorectal cancer have no known family history and are on average, fairly healthy. They should begin screening at the recommended age of 45 and continue with regular screenings until age 75. At that time, the patient and their doctor can discuss whether to continue with screenings. Colorectal cancer screenings are usually not recommended beyond the age of 85.
High Risk—One important factor that places many people at high risk for colorectal cancer is a strong family history of the disease. A past history of inflammatory bowel disease and radiation treatment to the pelvic region for a previous cancer are high-risk factors. ACS guidelines recommended screenings earlier than age 45, more frequent screenings, and targeted tests based upon their specific case.
Importance of Prevention
Proactive behavior rather than reactive is a good strategy for most things in life. It is especially true when it comes to your health. While screenings based upon your risk factor are important, so is acknowledging symptoms. Common symptoms of colorectal cancer include:
Abdominal pain and cramping
Blood in the stool or bleeding from the rectum
Changes in the stool and in the frequency of bowel movements
Learning your family history is a good idea, and something your doctor will want to know. Ask immediate family members, even if you think you know their medical history. Some family members may have previously withheld information that might help you.
Early detection saves lives and that's what the ACS wants more people to know. If you are age 45 and of average risk for colorectal cancer, talk with your doctor regarding a screening. If you are younger than 45 and have a family history or other high-risk factors, schedule a screening sooner rather than later
Colorectal cancer is not a pleasant subject. The ACS encourages people to move beyond the uncomfortable feelings of discussing the disease and its symptoms. Remember, more than 45,000 Virginians will possibly receive a colorectal cancer diagnosis this year. Know that if you receive a colorectal cancer diagnosis, you are not alone. Virginia is home to highly experienced oncology professionals who are standing by to help you.
If you've been diagnosed with colorectal cancer, either in the colon, rectum or in both areas, you deserve treatment by a caring team of oncology professionals. At Virginia Oncology Associates, we bring over 35 years of experience to our patients. We take great pride in developing a treatment plan tailored specifically for you.
Catch cancer early by scheduling regular screenings, paying attention to symptoms, and learning your family history. These simple steps might save your life.