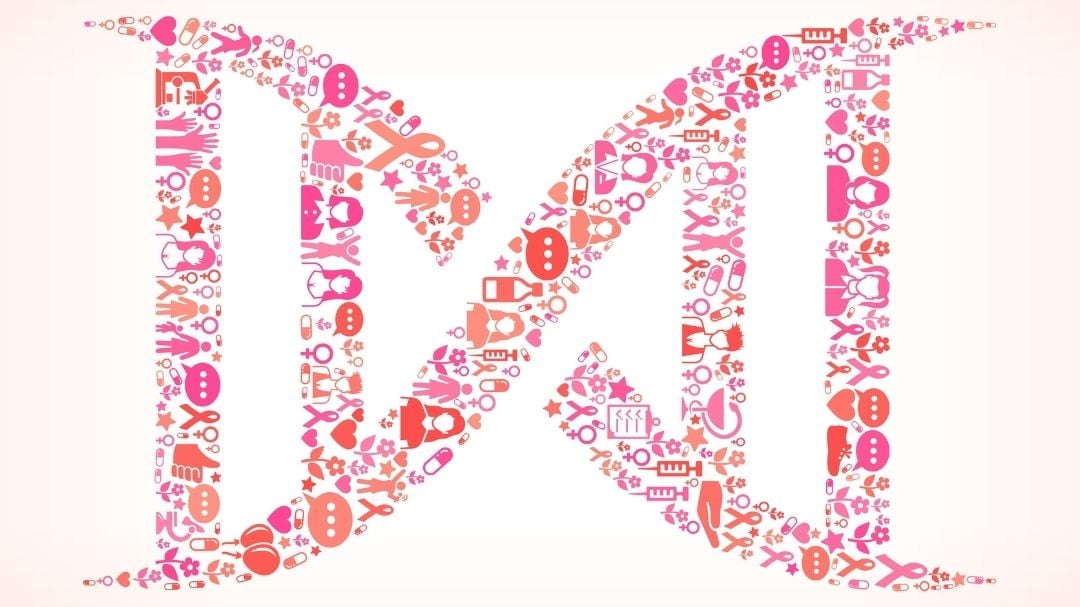 The advent of immunotherapy and genomic analyses of cancer cells has led to rapid evolution in treatment options for patients with triple-negative breast cancer (TNBC).
Recent and ongoing clinical trials for breast cancer have identified multiple therapies that may help cure more early-stage patients with this often-aggressive cancer, a form prevalent in both younger women and African Americans.
Survival times also are increasing for patients with metastatic TNBC. In these cases, we historically have had no options beyond chemotherapy regimens, which have considerable toxicity and are non-curative.
Genomic analysis has now identified at least five distinct subtypes of TNBC, which compromises 15 percent of all breast cancers. Understanding the makeup and behavior of these tumors is critical as they do not have estrogen, progesterone, or HER2 receptors for breast cancer doctors to target treatment at.
Virginia Oncology Associates has participated in numerous clinical trials that are changing the landscape for patients. Among the findings:
Adding the intravenous medication pembrolizumab (Keytruda) to neoadjuvant chemotherapy in patients with early-stage disease significantly improved the pathological complete response rate. That combination treatment, tested in the national KEYNOTE-522 trial, gained FDA approval in 2021.

Olaparib (Lynparza) and other oral PARP inhibitors, which affect cancer cells' ability to repair DNA and therefore replicate, have been particularly useful in TNBC patients with a BRCA1 or BRCA2 mutation. In fact, a recent trial showed another PARP inhibitor, talazoparib (Talzenna), could even replace chemotherapy for some early-stage TNBC patients, with close to 60 percent showing a complete pathological response.

Antibody-drug conjugants could substitute for a second round of standard chemotherapy in patients with relapsed or refractory disease. One of these promising and highly-directed therapies, the IV medication Sacituzumab govitecan (Trodelvy), targets trophoblast cell-surface antigen 2, or Trop-2, a cell-surface glycoprotein associated with lymph node metastasis and poorer survival rates.

Androgen-receptor antagonists, given orally, have shown early promise in fighting a subtype of TNBC characterized by the expression of the Androgen Receptor.

Trilaciclib (Cosela), a small-cell molecular inhibitor delivered intravenously, appears to help protect bone marrow and immune function during chemotherapy for TNBC, as demonstrated in a large, randomized Phase II trial. The FDA has already approved its use in patients with extensive-stage small cell lung cancer patients and is awaiting results of a confirmatory Phase III trial for TNBC.

Adding alpelisib (Piqray), a biomarker-driven treatment approach, to chemotherapy could benefit patients with a PIK3CA mutation, which is seen on about 15 percent of TNBC cells. A Phase III trial of the oral medication is underway.
These are just a few examples of the remarkable progress occurring as our understanding of TNBC continues to improve. It is gratifying to be able to offer additional hope to patients with this complex and too-often lethal disease.
Learn more about clinical trials and read some frequently asked questions answered by the cancer specialists at Virginia Oncology Associates.
Dr. Danso is Medical Director and Research Director at Virginia Oncology Associates, a regional practice that partners on clinical trials with the U.S. Oncology Network.