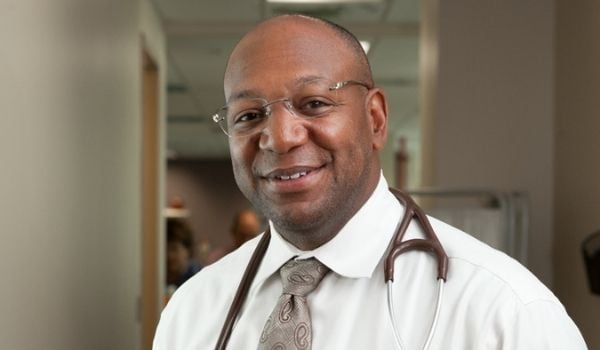 Detection, understanding, and treatment of prostate cancer have evolved rapidly in recent years. These discoveries have offered prostate cancer patients new hope and a need for a more multidisciplinary approach to care.
Targeted Radioligand Imaging and Therapy For Prostate Cancer Treatment
One of the most exciting advances in cancer treatment is targeted radioligand imaging and therapy. Both target prostate-specific membrane antigen (PSMA), a protein highly expressed on the surface of prostate cancer cells.
Tumors are precisely pinpointed to guide treatment by injecting a PSMA-targeted radioactive diagnostic agent during PET scans. To date, the FDA has approved two of these agents that locate PSMA-positive lesions better than conventional CT and bone scans. Good candidates include men with still-elevated PSA levels despite chemotherapy, radiation, or surgery.
On the treatment side, the medication lutetium-177—PSMA-617 is delivered by vein (intravenously) and designed to deliver beta-particle radiation to metastatic cancer cells by attaching to PSMA receptors. That radiation then damages or destroys tumors while sparing nearby healthy tissue.
Clinical Trial Proves Success in Radioligand Therapy for Prostate Cancer
The Phase 3 VISION clinical trial showed that radioligand therapy added to standard care, along with chemotherapy and androgen-receptor targeted therapy, prolonged progression-free survival, and overall survival compared to standard care alone. The trial studied patients with metastatic castration-resistant cancer, often a fatal disease.
Additionally, researchers found that combination therapy improved patients' quality of life and reduced the risk of worsening pain. Definitive clinical trials are now underway that may fuel a movement to use this treatment earlier in the course of a disease. Learn more about the available clinical trials for prostate cancer.
Advances in Genomic Testing
Meanwhile, genomic testing has vastly improved our knowledge of different types of prostate cancers and how varied they can be. Put simply, we now understand that prostate cancer is a truly heterogeneous disease.
Next-generational sequencing of germline and somatic mutations has become standard in higher-risk patients, including those with a family history of cancer. Genomic testing has driven a rapid increase in targeted treatments such as PARP inhibitors and immunotherapy.
Many promising clinical trials are ongoing. One potential therapy targets the PTEN pathway, as mutations of this gene can trigger tumor development. Another focuses on EZH2, a gene essential to the production of an enzyme that can be involved in cancer initiation and spread.
Treating Prostate Cancer Needs a Multidisciplinary Approach
As prostate cancer management grows more complex, it is no longer sufficient for just one specialty – historically, urology – to be involved in a patient's care. Instead, a multidisciplinary approach should (at minimum) draw in urologists, radiation oncologists, and medical oncologists, ideally with subspecialty expertise.
Radiologists who can interpret PSMA scans and pathologists experienced in prostate cancer genomics will be increasingly essential. This team-based framework is best achieved with collaborative care through virtual tumor boards and coordinated navigation in a community setting.
Patients should feel very optimistic about their futures as we catch prostate cancer sooner with sensitive imaging equipment, gain more insight into disease genetics, and embrace a continuously expanding number of treatment options.
The Latest Treatments for Prostate Cancer Available in Hampton Roads & Eastern North Carolina
If you or a loved one have been diagnosed with prostate cancer and are seeking treatment in the Chesapeake, Elizabeth City, Hampton, Newport News, Norfolk, Suffolk, Virginia Beach, or Williamsburg areas, our oncologists are ready to help. We offer the latest treatment options for prostate cancer, including locally available clinical trials. Find a location near you to request a consultation with a prostate cancer specialist at Virginia Oncology Associates.
Dr. Fleming is a fellowship-trained medical oncologist with Virginia Oncology Associates, practicing in the Norfolk and Hampton offices. With a special interest in Phase I novel drug development, he is a principal investigator in multiple clinical trials.