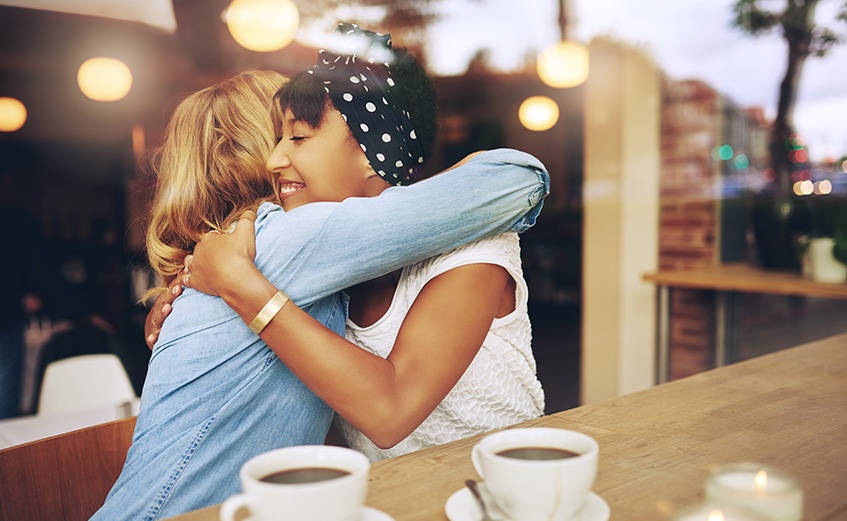 Just about everyone knows at least one cancer survivor. In fact, there's a good chance that you're a survivor! Recent statistics show that there's an increase in the number of cancer survivors as we progress with more advanced cancer treatments and technologies. And that's good news! But when it comes down to it, each cancer survivor has their own experiences and feelings that they need to manage. These feelings may be somewhat different as they are transitioning out of cancer treatment compared to a few years down the road. But the fact remains that cancer has changed their lives forever and will always affect how they think and act.
Whether the survivor just finished treatment or their cancer was treated many years ago, one commonality among cancer survivors is that they will continue to need the support of their loved ones.
Here are four ways you can continue to show support for the cancer survivor in your life:
1. Celebrate their Cancerversary®
What is a cancerversary®? Cancerversaries are a celebration of living with, through, and beyond cancer. This important milestone is different for everyone. Some cancer survivors consider their cancerversary to be their last day of treatment. For others, it might be another important occurrence during their cancer journey.
Even if you don't know the specific date, consider planning a celebratory event around the time they became cancer-free. Gather the family and friends for a dinner at home, a park or a restaurant. A family vacation or romantic getaway are also wonderful ways to celebrate. The main goal is to do things your cancer survivor wasn't able to do while undergoing treatment. It can be fun to ask them about a list of things they've always wanted to do and choose something from that list to do as part of the cancerversary celebration.
2. Get Involved to Raise Awareness
For those who feel they'd like to "give back", you may want to get involved with national or local cancer organizations that help raise both funds and awareness. There are several to choose from, including well-known ones such as American Cancer Society, Susan G. Komen, and LIVESTRONG, that aid in cancer research, work to spread awareness, and help patients and their families live their best lives.
You and your cancer survivor along with friends and family can attend an event, create a personalized fundraising page, or volunteer. No matter what you choose, you'll be actively supporting your cancer survivor as well as other survivors in the cancer community.
3. Celebrate National Cancer Survivors Day®
National Cancer Survivors Day® (NCSD) is an annual celebration of life that is recognized both nationally and internationally on the first Sunday in June. According to the NCSD website, it is a day that provides cancer survivors with an opportunity to "connect with each other, celebrate milestones, and recognize those who have supported them along the way." You can learn more about hosting or attending an NCSD event by visiting their website.
4. Show You Care and Just Be There
For many cancer survivors fatigue, or feeling tired quickly, is a common lasting side effect of cancer treatment that means your survivor may need more rest than they used to or can't get as much done in a day as they'd like. In those early months after treatment, you might consider offering to run errands, drive them to follow-up visits, or help out with projects around the house. Your help can make it possible to get things done. While he or she won't always need your help, they'll appreciate knowing that they can count on you if they do.
And even if you're not located close to them, you can show other gestures or offer caring words to show your support. Phone calls, texts, cards, meals (delivered by you or a delivery service), and friendly visits or Facetime calls are a few ways that can let them know you care.
Our cancer specialists at Virginia Oncology Associates understand that life after cancer can concerning. That's why they've put together some cancer survivor resources to help you address some of your worries, visit our Cancer Survivorship & Resources webpage for more information.