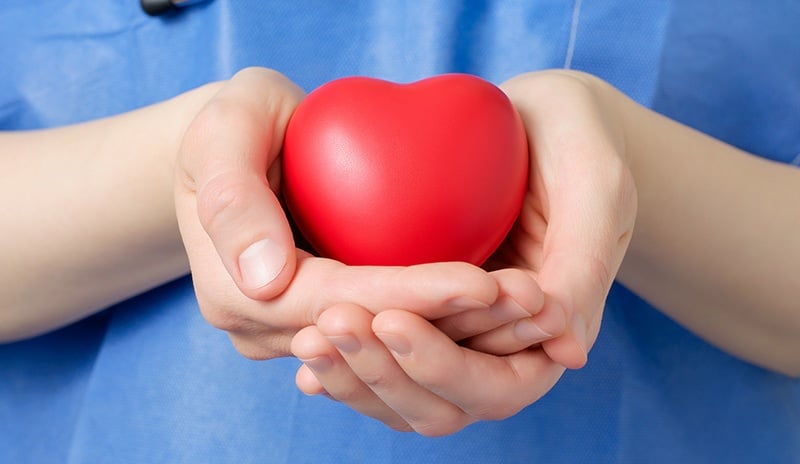 As a cancer survivor, it's probably safe to assume that during your journey you've developed a true appreciation of life. You know firsthand what it feels like to receive a serious diagnosis, the uncertainties of living with cancer, and the feelings of joy, relief, and gratitude when you beat it. Thanks to your unique life experiences, you may feel compelled to sign up as an organ donor so you can give the gift of life to someone else.
There is a Huge Need for Organ Donors
According to Donate Life Virginia, while 95% of Americans support the idea of being an organ donor, only 40% of Virginia adults are not yet registered as organ donors. According to the United Network for Organ Sharing (UNOS),
As of June 18, 2018, 114,697 people were on the waiting list for a life-saving organ transplant.

Every 10 minutes someone is added to the U.S. transplant waiting list.

Over 16,800 Virginians have received organ, eye, and tissue transplants.

On average, 20 people per day die while awaiting organ transplant.

One organ donor can save eight lives and enhance quality of life for so many more.
Will A Cancer Survivor Qualify as an Organ Donor?
As a cancer survivor, you may wonder if you are eligible to donate your organs to help those on the organ donor waiting list. The answer depends on the type of cancer you had and any existing medical conditions you have after treatment is complete.
UNOS does not recommend accepting donor organs from people with actively spreading cancer. Additionally, while very rare, there have been reports of cancer survivors who were believed to be cancer free unknowingly transmitting cancer to an organ recipient. The bottom line? Each individual agency responsible for procuring donor organs, and intended organ recipients, decides on a case-by-case basis whether or not to accept donor organs for transplant.
Organ Donation to Benefit Humanity: Everyone is Eligible!
At any given time, there are thousands of people waiting for organ transplants – and millions of people waiting for a medical breakthrough to treat or cure a devastating illness. If organ donation for transplantation isn't recommended in your situation, donating your organ for medical research is another great option.
The benefits of donating tissues and organs for medical research are equally (perhaps even more) tangible. And, anyone can donate their organs (even if they're not suitable for transplant) for medical research. According to the International Institute for the Advancement of Medicine, examples of current research being conducted using donated tissues and organs include:
Studying human lung tissues to develop new drugs to treat life threatening asthma, cystic fibrosis, and COPD.

Studying non-transplantable pancreas tissues to develop treatments for Type 1 diabetes.

Studying normal and diseased hearts and using the data to help create devices to remove coronary plaque, which is a leading cause of fatal heart disease.
Additionally, almost anyone who has or had cancer (with the exception of certain blood or eye cancers) can safely donate their corneas for transplantation.
There's no doubt that organ donation saves lives. Donor organs transplanted into gravely ill individuals and donor organs used to conduct important scientific research both create a ripple effect of good. If you are a cancer survivor, you absolutely can donate your organs, whether for transplant or research, and feel proud that you're providing highly needed assistance to others. If you are in Virginia, you can find more information about registering as an organ donor at Donate Life Virginia.