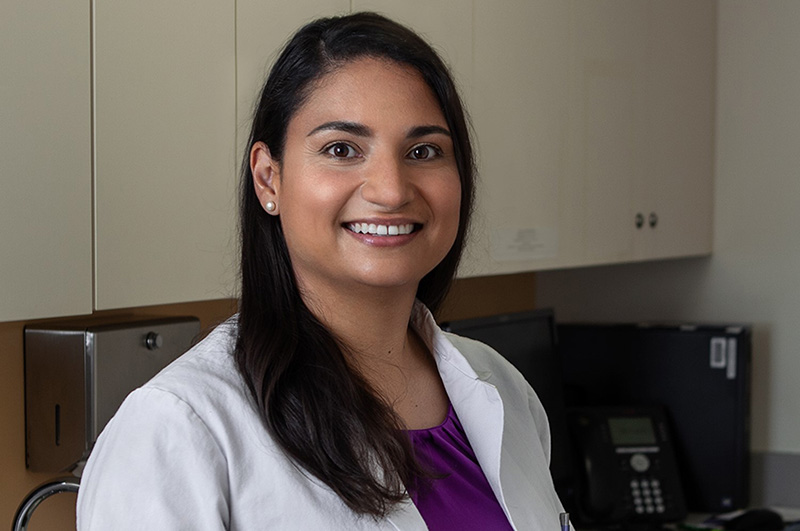 By Melissa M. Stewart
If you are a woman who believes doing regular self-exams will lower your breast cancer risk, think again. In fact, experts no longer advocate checking for lumps on your own.
Dr. Sonia Hepburn, a Hematology-Oncology specialist with Virginia Oncology Associates, says that both the American Cancer Society and the U.S. Preventative Services Task Force now endorse clinical exams only.
"It's very easy to feel something and not really know what it is," Hepburn says. "A lot of the time it will just be an enlarged lymph node that occasionally pops up. It takes a while to know the difference between a lymph node or a calcification [and a tumor]. Of course, if there is an abnormality or something new, it should be brought up to the doctor for further evaluation."
It's more important to determine what breast cancer risk factors we can control, or modifiable factors, and focus on those. For instance, Hepburn notes that three hours of physical activity per week can result in a 12–60% risk reduction. The exercise doesn't have to be strenuous, she says, as long as you are moving around for at least 30 minutes. Women should also be aware of their obesity level and maintain a BMI less than 30.
Eating well-balanced meals also helps control weight and lower risk. Hepburn recommends a standard healthy diet with no strict changes—minimizing red meat, consuming more fish and making sure women get an adequate amount of Vitamin D. A myth, she says, is that consuming soy is linked to breast cancer risk. Studies have shown that it does not increase the chances of getting the disease.
Alcohol consumption, though, is something that should be modified. More than three drinks per week can increase breast cancer risk by up to 12%.
Other than positive lifestyle choices, the American Cancer Society says to begin mammograms at age 40 and schedule them bi-annually to help prevention. The U.S. Preventative Services Task Force suggests women between 40–49 make an individual decision because they are more likely to have dense breast tissue which leads to false positives.
"To do that many interventions and cause that level of anxiety in so many women does not seem to outweigh the risk," explains Hepburn.
However, women who are in a high-risk category, such as having a first-degree relative (parent or sibling) that got breast cancer younger than 50, would benefit from more interventions including taking advantage of new technology like 3D mammograms. This image test combines multiple breast X-rays to create a three-dimensional picture of the breast.
Overall, Hepburn stresses the importance of continuing with regular mammogram screenings even during COVID.
"Unfortunately, we have been seeing a surge in patients that have been presenting at later stages because they didn't do their mammograms early on and they were delaying inappropriately initially," she says. "But I think now is the time to go back and to continue doing those regular screening check-ups and the age-appropriate malignancy screenings."