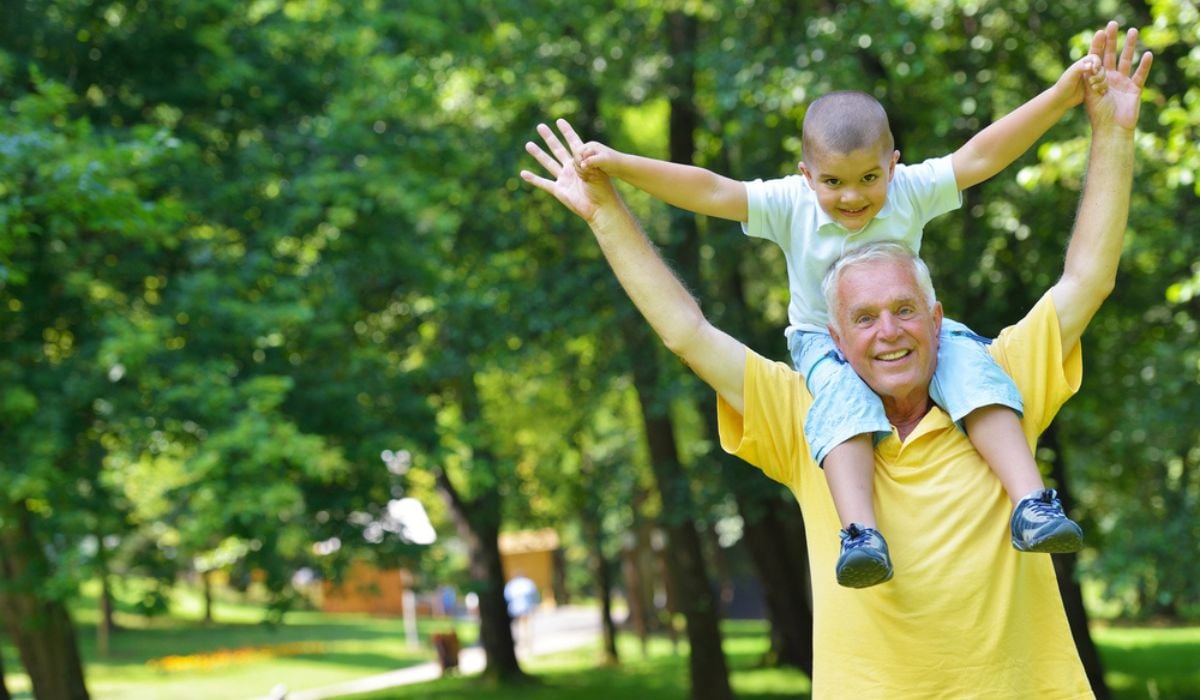 Prostate cancer is typically a slow-growing type of cancer that has a rate of high survival when found early. That's why it's important to learn more about it, including some of the more surprising facts about this type of cancer. The more you know, the more likely you'll be to notice when something is different and get checked out by your doctor.
Here, we've put together a list of some of the lesser-known facts about prostate cancer.
1. Most Men Survive Prostate Cancer
While a prostate cancer diagnosis can come with many emotions, the good news is that the survival rate is high. Ninety-five percent of all prostate cancer cases are detected while the cancer is still inside the prostate. When cancer is still confined to one area, it makes it much easier to identify and treat.
Also, 99% of men diagnosed with prostate cancer survive at least five years after the diagnosis. While these statistics are promising, it's still important to help your chances of survival by talking with your doctor and scheduling all suggested prostate cancer screenings. Early detection is key and can have a big impact on your treatment options.
2. Prostate Cancer Can Affect Younger Men Too
While it's true that the average age of prostate cancer diagnosis is 66 years old, younger men can also be diagnosed. The truth is, that prostate cancer in younger men (below the age of 50) is often more aggressive and can spread faster, and it makes it more difficult to treat. Because of this, men aged 40 and over should be especially aware of any changes in their health. Some symptoms of prostate cancer to be aware of include:
Frequent urination
Blood in your urine
Weak urine flow
The sudden need to urinate in the middle of the night
Pain or burning during urination
Screening guidelines from the American Cancer Society include:
Age 50 for men who have an average risk of prostate cancer
Age 45 for men with a high risk of prostate cancer. High-risk factors include having an immediate family member under the age of 65 who has been diagnosed with prostate cancer or if you are an African American.
3. Prostate Cancer Symptoms Mimic Other Conditions
The symptoms mentioned above suggest that there are cancerous cells within the prostate, but the symptoms are similar to several other diseases or conditions of the prostate or urinary tract. They can also be so subtle that they go unnoticed for a while.
Some men don't have any symptoms, especially if it is detected early. But men who experience any of these symptoms should talk to their doctor. In many cases, they will do a physical exam and suggest a prostate cancer screening test, especially if they are 50 or older. It's always best to schedule an appointment with your doctor sooner rather than later if you notice anything unusual.
4. There May be a Genetic Link to Prostate Cancer
Age and lifestyle can contribute to the development of prostate cancer. However, studies show that hereditary factors can be a cause. A BRCA1 or BRCA2 gene mutation has been proven to lead to prostate cancer (this is the same gene mutation associated with some breast cancers). Learn more about the gene panel tests that can find cancer-associated mutations. Men who have other males in their families that have been diagnosed with prostate cancer should monitor themselves closely and consult their physician to look for the signs of prostate cancer.
Researchers are not completely sure of the exact connection between the BRCA gene and this type of cancer. Still, they have found that men with this gene mutation increase the likelihood of a prostate cancer diagnosis.
5. Prostate Cancer is More Common Than You Think
Besides skin cancer, prostate cancer is the most commonly diagnosed cancer among men in the US. In fact, 1 in 9 US men will be diagnosed with prostate cancer at some point in their lifetime.
6. Cancer Treatment May Not Always Be The First Choice
Most people assume that cancer always requires immediate treatment. However, this isn't always the case for prostate cancer patients with the slow-growing type of cancer.
Sometimes there are signs of prostate cancer in laboratory work, but few symptoms present otherwise. An oncologist may suggest that waiting and monitoring the patient is the best plan forward in these cases. This is called watchful waiting. Don't skip the appointments for future tests to monitor whether the cancer seems to be growing.
Patients who are advanced in age may not be the best candidates for early treatment. Certain prostate cancer treatments, like radiation or chemotherapy, can put a large amount of stress on the body and decrease overall health in older patients. In some cases, your doctor may simply opt to test periodically to monitor the cancer's growth. In the meantime, you should also watch for more symptoms and let your doctor know so treatment changes may be made.
7. Prostate Cancer is More Common in African American Men
Research indicates that African American men are 60% more likely to develop prostate cancer than white men. However, a prostate cancer diagnosis is less common among Latino or Asian men. African American men should be especially diligent about prostate cancer screenings due to the higher risk.
8. Lifestyle May Affect Risk of Developing Prostate Cancer
A sedentary (inactive) lifestyle can increase the chance of developing cancerous prostate cells. Diet can also play a role in the likeliness of developing various types of cancer. Research indicates that eating a healthy, balanced diet may decrease your risk of various conditions, including prostate cancer.
Get Your Prostate Cancer Screenings
While it's true that prostate cancer treatment has advanced and the recovery rate is very high, men must be aware of the warning signs. It's important to know the risk factors and learn if you are in a high-risk category for developing prostate cancer.
It's important for your health to continue doing your yearly check-ups with your physician and completing any suggested cancer screenings. Early detection makes all of the difference.
Prostate Cancer Care at Virginia Oncology Associates
Virginia Oncology Associates is dedicated to helping treat patients with prostate cancer by working with them to create personalized treatment plans for a prostate cancer diagnosis. If you've been recently diagnosed with prostate cancer, please contact our cancer centers in the Hampton Roads area to learn more about our services and customized treatment options. Virginia Oncology Associates are located in Norfolk, Virginia Beach, Hampton, Newport News, Williamsburg, Chesapeake, Suffolk, and Elizabeth City, NC.